Evanston Self Storage is the only choice for U-Haul rentals in the Evanston, WY and surrounding areas. If you are in need of a U-Haul, we are your one stop shop for all moving needs. We will help you determine the proper size for your individual needs, and we will not try to push you on a larger more expensive rental. Our job is to help keep your moving cost down while providing excellent services to you. Being the only U-Haul authorized dealer in the area, we offer rentals for all types of moving. Whether you are moving from one home or business to the next, moving to a storage unit, or need to move one large item, we have the right fit for you!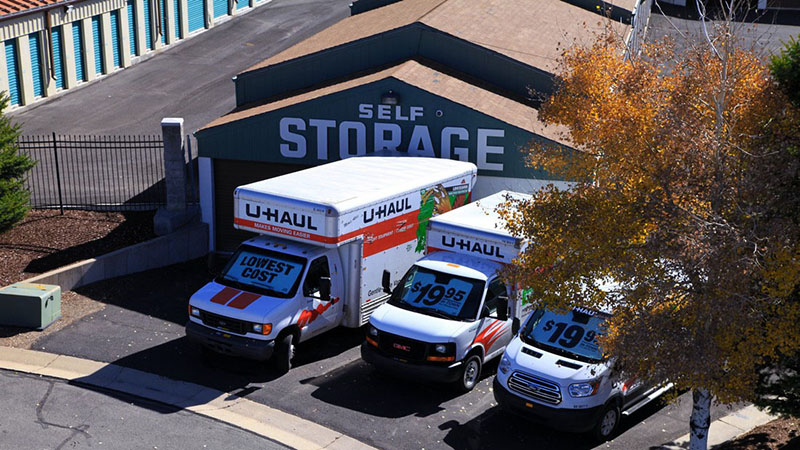 Evanston Self Storage offers residential and commercial U-Haul rentals to the Evanston, WY and surrounding areas.
Our team offers a broad range of U-Haul rentals including:
Large U-Hauls
Smaller U-Hauls
U-Hauls for Cross Country Moving
U-Haul Trailers for Smaller Items
Supplies for U-Haul Moving
U-Haul Insurance
Our staff are all fully certified and knowledgeable in renting U-Hauls, Storage Units, and moving supplies. We will be able to walk you through the items you will need and ensure your move is easy and affordable. Give us a call today for all your U-Haul rental needs.
U-Haul rentals can make moving a breeze. This is why Evanston Self Storage offers complete U-Haul rentals. We have rentals for residential and commercial businesses in the Evanston, WY and surrounding areas. With the help of our staff, we can ensure an affordable, convenient, and comfortable move. U-Hauls are available with insurance to provide an even better peace of mind. The best part is, U-Hauls come in a variety of sizes, meaning you can save money by getting the proper size to fit your needs. Give us a call today! Our team is available to help with all your moving and U-Haul rental needs.